If you haven't yet licensed the E6x M5 / M6 Binary Modification Tool, follow the instructions found here
Make sure your tool is licensed and functioning correctly before purchasing a remap 🙂
Load your licensed binary into the Binary Modification Tool as usual.
Select 'Actions' > 'Purchase / Activate Remap'.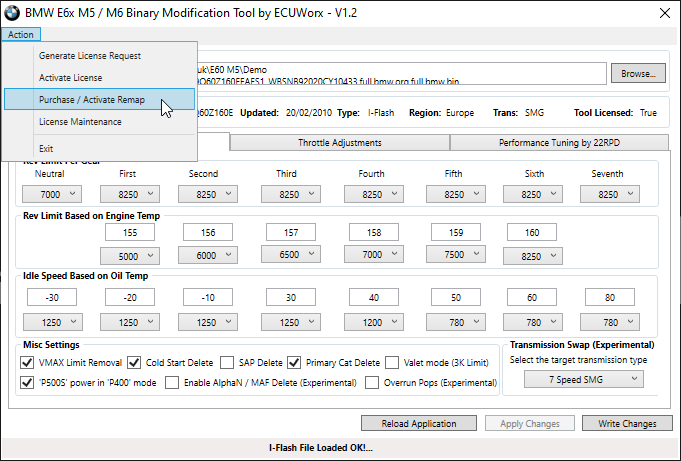 Read the steps detailed in the 'Purchase / Activate Remap License' window and then proceed to press 'Buy Now'.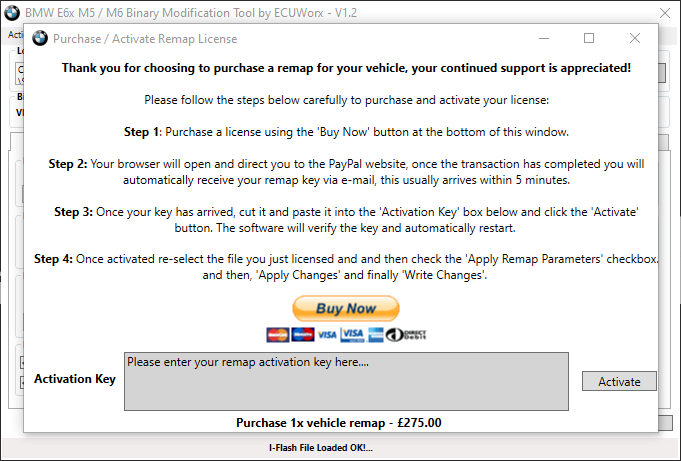 Complete the transaction as detailed in the above instruction and then apply the key ensuring no extra spaces are pasted.
If the activation is successful the application will restart.
Once the application has launched again, select the file you wish to tune, go to the 'Performance Tuning by 22RPM' tab, use the dropdown box to select either 'Stage 1' or 'Stage 2', tick the 'Apply Remap Parameters' box then 'Apply Changes' and finally 'Write Changes'. Save the file as normal.
The tuned file is now available for flashing with your chosen software / tool.