As per the title ECUWorx have just put together a new utility for you guys that can do a few basics on the vehicles DME.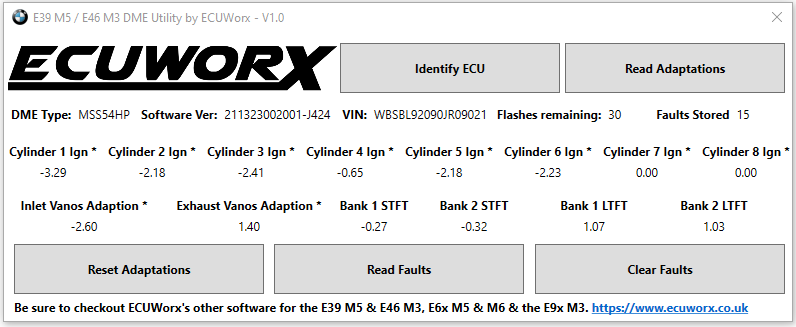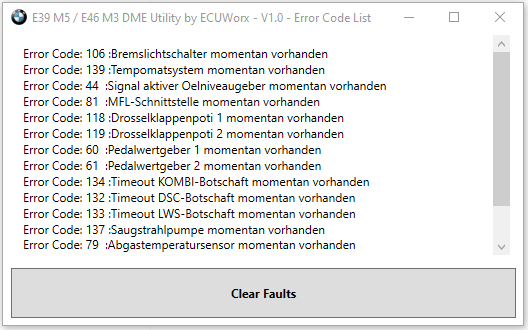 The software can be used with a standard K/DCAN cable (set to COM1) to do the following:
– Read DME information such as VIN, DME type, DME software version, number of flashes available etc
– Read Fault codes
– Clear Fault codes
– Read key adaptation values such as your long and short term fuel trims, your ignition adaptations and your vanos adaptations.
– Clear adaptations

The software is provided free of charge and can be downloaded from here > https://www.ecuworx.co.uk/downloads

Simply extract the zip file keeping the folder structure as is, ensure your K/DCAN cable is set to 'COM1' and fire up the app.