It's been a little while since the last update to the MSS5X Binary Modification Tool but hopefully it will have been worth the wait!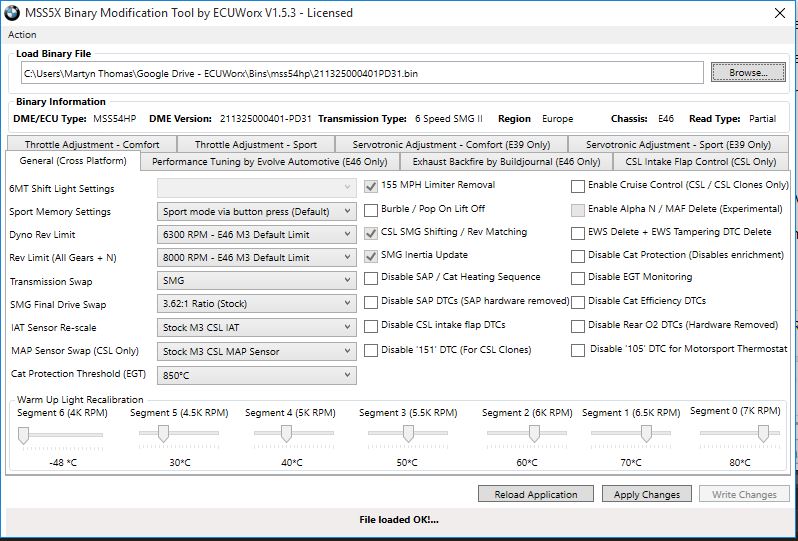 As you can see, a few minor feature enhancements were added along with the all new 'Exhaust Backfire' feature by BuildJournal Tuning Labs!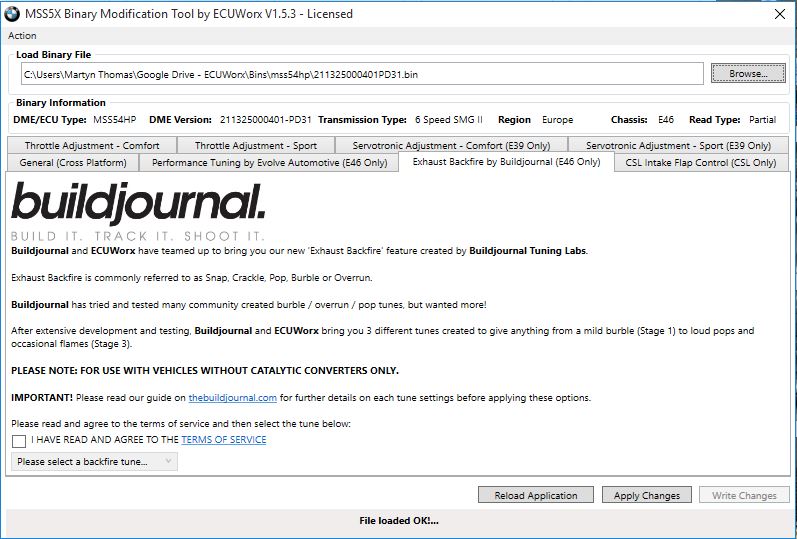 Also included are tweaks to the Evolve Automotive Performance Tune which now caters for US cars as well as Euro cars! The US tune has an option for cars with stock US headers, and of course a stage 2 option for cars with aftermarket / euro catless headers. 93+ fuel is required for US tunes.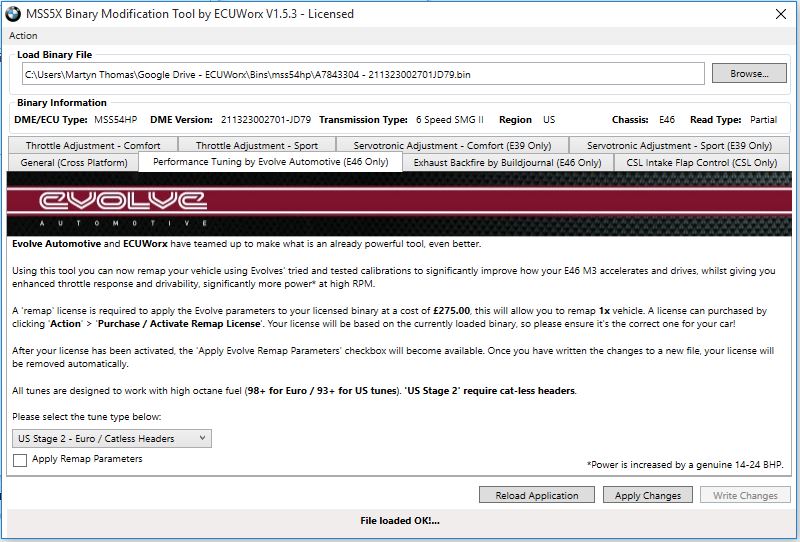 Other features include easier handling of multiple single licenses with simple license switching, as shown below.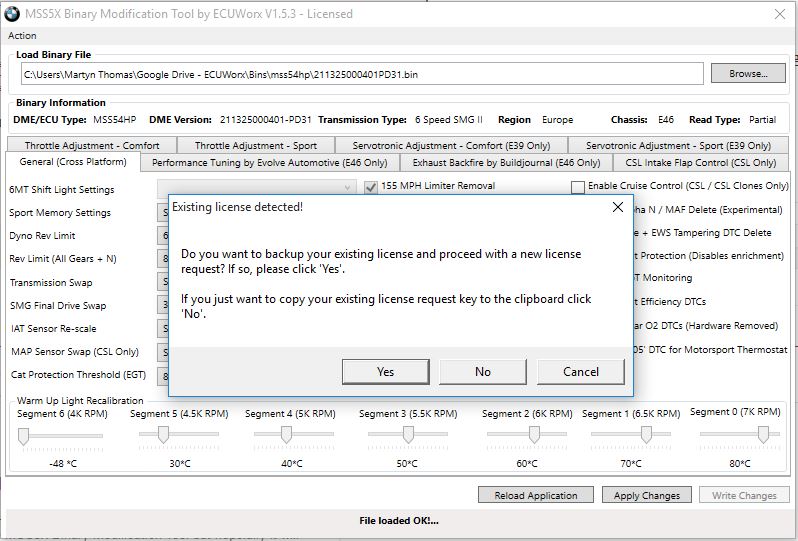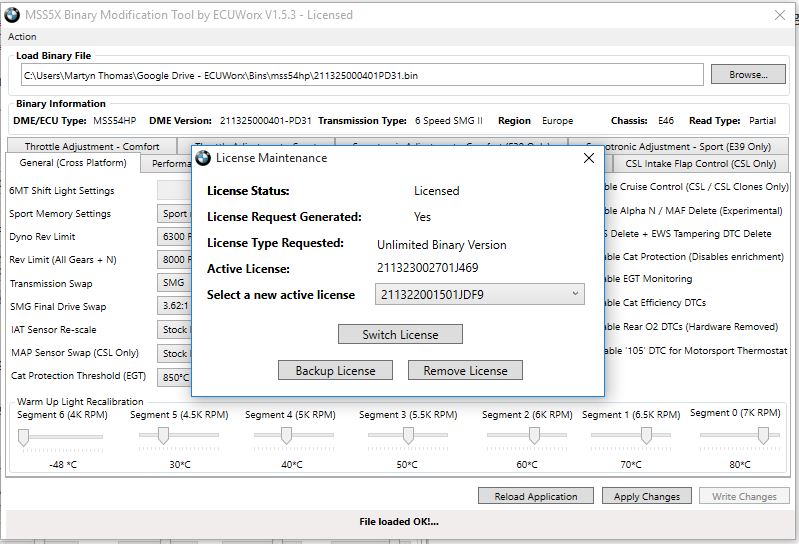 The full change log can be found below:
– Removed full bin support
– Added '151' DTC deletion for CSL Clones
– Added '105' DTC deletion for Motorsport thermostats
– Added 'EGT' temperature adjustment
– Fixed reporting of warm up lights on CSL 0301/0401 versions
– Disabled modification of CSL SMG shifting and Inertia on CSL 0301/0401 versions
– Added Evolve US Stage 1 & Stage 2 Tunes
– Added Exhaust Backfire by Buildjournal
– Added 'easy to use' license switching to the license maintenance option
– Added ability to 'save key to text file' option
– Added region (US/Euro) identification
– Re-signed application with new code signing certificate
As always updates are free of charge and the latest version of the tool can be found on the downloads page here.