Version 1.8 of the E9x M3 Binary Modification Tool has now been released, the update adds the provision to change the final drive ratio on a DCT equipped vehicle.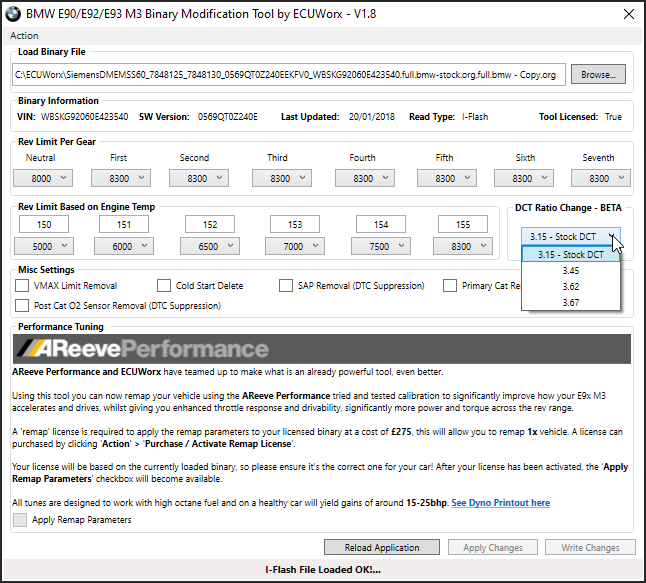 Grab the latest version from the downloads section here.
Thanks for your patience with this one, we've had the ability to change the ratio for over 12 months but lacked the ability to test so a big thanks to AReeve Performance for testing this on our behalf!